Catholic Life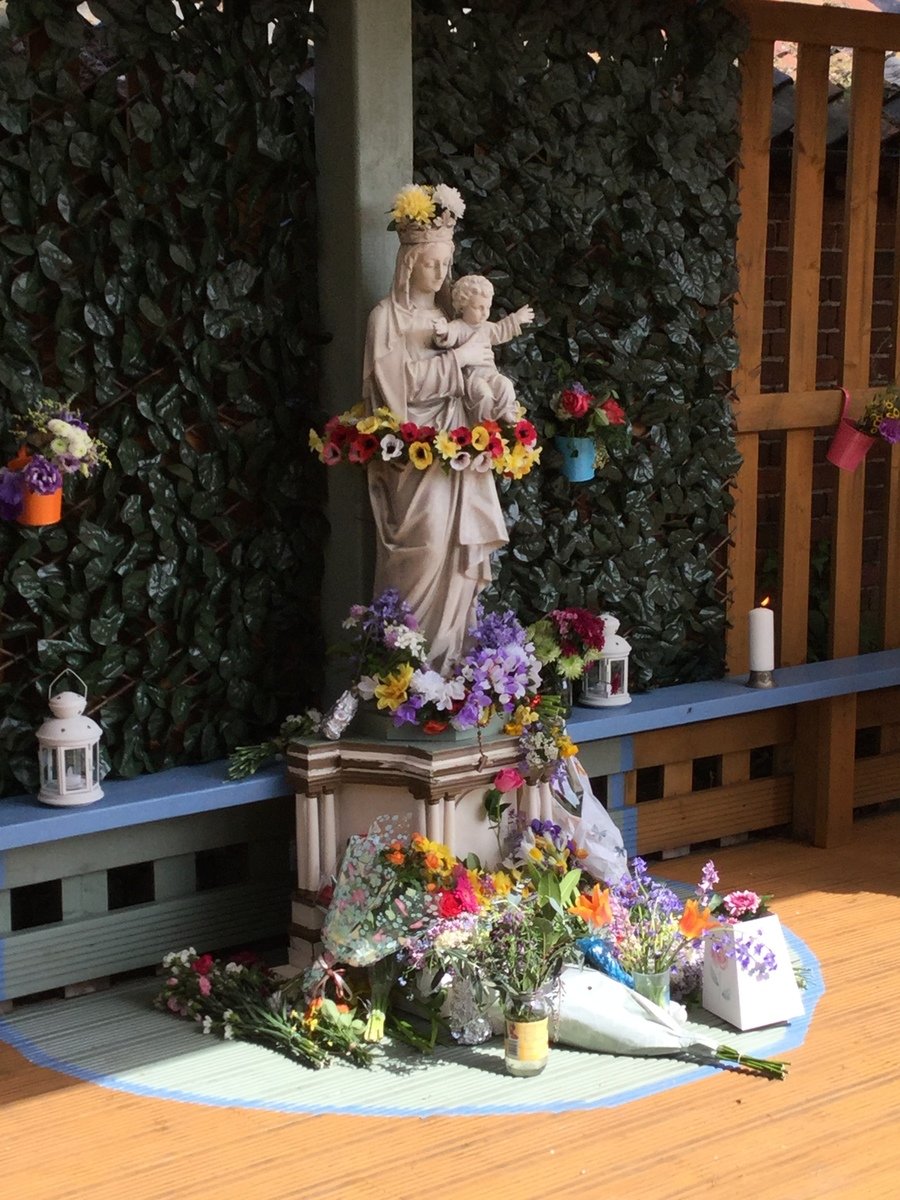 St Edmund's is a Catholic primary school and our relationship with God can be found at the heart of everything that we do. We aim to foster within every member of our community from the youngest to the oldest a love of God and a desire to live the Gospel values. We journey together in our faith and we show through our kindness and caring for those around us that we hold Jesus in our hearts. Every aspect of school life influences the moral and spiritual development of the children.
Prayer and Worship
We enjoy praying together, and in doing so we invite Jesus into our lives and our school. Every day, we start and end the day with a prayer in class, and we pray together as a school before we eat at lunchtimes. Every child is given the opportunity to pray by giving praise and thanks to God using traditional prayers of the Catholic Church and other sources of prayer that enable this to take place. We gather for collective worship in assemblies every day and in every moment of these we are talking with God. Amongst other things, one assembly each week will focus on: Sunday's gospel reading; our Value of the Month (more on this later); celebrating success within the school. On special occasions, holy days and feast days, we celebrate liturgies or masses together, often at our parish church next door, St Edmund's. We encourage the children to nurture a relationship with God through words, symbols, song, gestures and silence.
Our Mini Vinnie group meet each, the youngsters have their own 'treasured' Prayer, Pledge and Badge, a dedicated website and a range of bright and colourful documents which guide them in their formative steps - helping and enabling them to become in every sense, young Vincentians - or 'Mini Vinnies.
Values
The children follow a programme of Gospel Values, in order to find out how we are asked to live in a community of God's children. These values highlight tolerance and understanding of others both in our local community as well as in the wider world. They are introduced in school assemblies and then further explored in class curriculum time and collective worship. The weekly Gospel Values are delivered each week through our engaging Ten Ten resource, they are actively involved in delivering elements of the assembly through readings, prayer, drama and singing.
Curriculum
Through the teaching and learning of RE we develop the children's ability to reflect upon and explore the beliefs, values and ways of life of the Catholic faith and other faith traditions. The school follows the Diocesan Primary Religious Education Curriculum which is based on the national 'Curriculum Directory for Catholic Schools'. The scheme broadly follows the liturgical year and includes topics on the Sacraments, the Universal Church, the Bible etc. Within the scheme, the children learn about the beliefs and the teachings of the Church and about the celebration and ritual of worship. They investigate how faith is reflected in the social practices and moral decisions of life. They learn to talk about their own experiences and feelings, and to respect those of others. They are encouraged to engage with questions of meaning and purpose, questions that are sometimes difficult to answer.
Parish Links
St. Edmund's School has very close links with the parish church of St Edmund's, situated next door to the school. On feast days and special celebrations the children visit the church for worship. Fr Charles, the parish priest, also acts as a governor to the school and is a frequent visitor and valued member of our community. Family masses are celebrated on Sundays at various points in the year and the children are encouraged to become involved.
Displays
We are very proud of the vast array of religious displays we have both inside and outside of our school. Religious Education displays and prayer tables are the focal point of each and every classroom and also adorn the school corridors to serve as a reminder to us of our love of God and our commitment to our faith. In April 2015, our grotto was erected outside in order to create a place of quiet reflection and prayer. It contains a statue of Our Lady as a focal point. The Catholic ethos here at St Edmund's, our compassion, dedication and commitment to our faith and each other is reflected in all that we do and is celebrated visually through our RE displays.
Journey Together in Faith
Religious Education goes beyond the RE curriculum itself to inform and enrich all areas of learning. As a community, we journey together in faith. Each individual is encouraged to explore his or her own relationship with God, to respect the views and beliefs of others, and to develop a lifelong commitment to creating a more perfect world. Christ is at the centre of all we do.
We had a lovely Prayer Station Day during Lent. Each class designed and prepared the stations and children and parents were invited to visit them during the day. 28/3/19
Our Crowning of Mary Procession 2022.
For the first time in two years, we came together as a school community for our Crowning of Mary Procession to honour Our Lady in the month of May. Despite the forecast of heavy rain and thunderstorms, our prayers for sunshine were answered! We were joined by parents and members of the parish. Fr Mike read the Gospel and gave a final blessing. Children joined in with readings and prayers of intercession. We processed around the school grounds and presented Mary with our flowers. Everyone sang 'Ave Maria' and two youngest children placed a crown of flowers on Mary's head.
May is the month of Mary, the children have worked with Mrs Clarke our school catechist on a variety of activities that developed their spiritual awareness and honoured Our Lady. ..