Monday - First Holy Communion
Wednesday - Swimming
Thursday - Ten Ten Assembly, Football Club
Friday - Music Lesson, Library time, P.E, Whole School Celebration Assembly
Homework
Reading
Please make sure that your child reads and talks about their book to an adult every night for at least 20 minutes. When you have read with your child, make sure you sign their green reading log. Reading to an adult is important for every year group. We will be checking reading logs every morning and awarding house points for every day that a child has read and had their log signed by an adult.
Oxford Owl video to support reading at home
Times Tables
Please use Times Table Rockstars regularly to ensure children have speedy recall. We have a Times Table Test every Wednesday where the children complete as many questions as they can out of 50 in 3 minutes.
In addition, children may be given a specific piece of homework on Maths, English, Reading, Science or Topic. Sometimes they will be asked to do a piece of research homework or a project to support work they are doing in class.
Class 3 Spanish
Every morning we speak Spanish when answering the lunch register, reading our morning prayer and going through the date and weather board. Each week a different member of Class 3 becomes our Spanish Ambassador. The Spanish Ambassador is in charge of setting up the date and weather board and leads the class in the pronunciation of the words.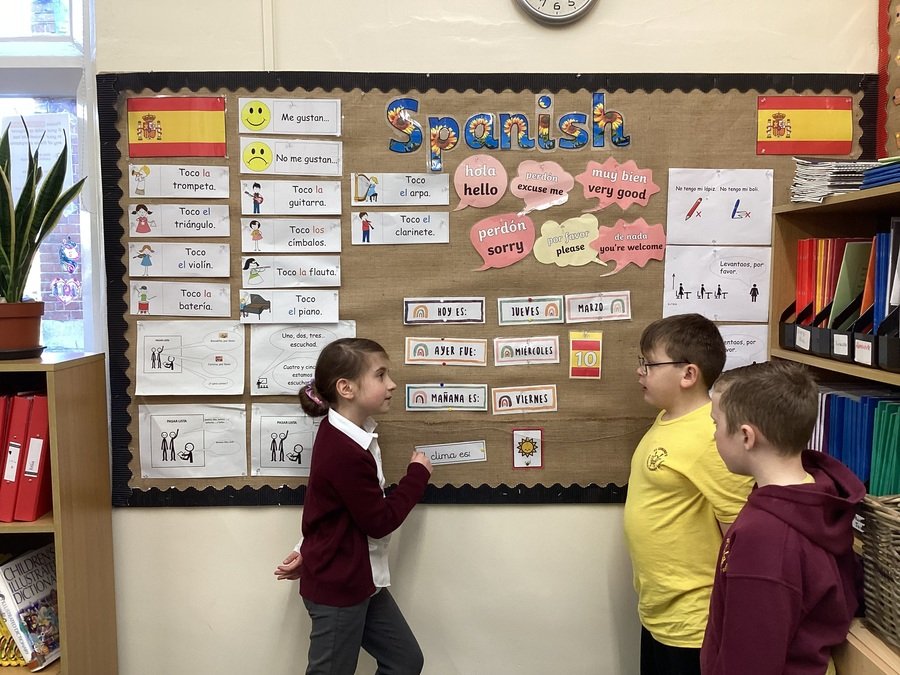 Spanish Work
Here are some final pieces of work by Class 3 linked with the Spanish for 'I can' puedo and the infinite eg. 'sing' cantar. We made sentences revising days of the week saying what we can and cannot do on each day.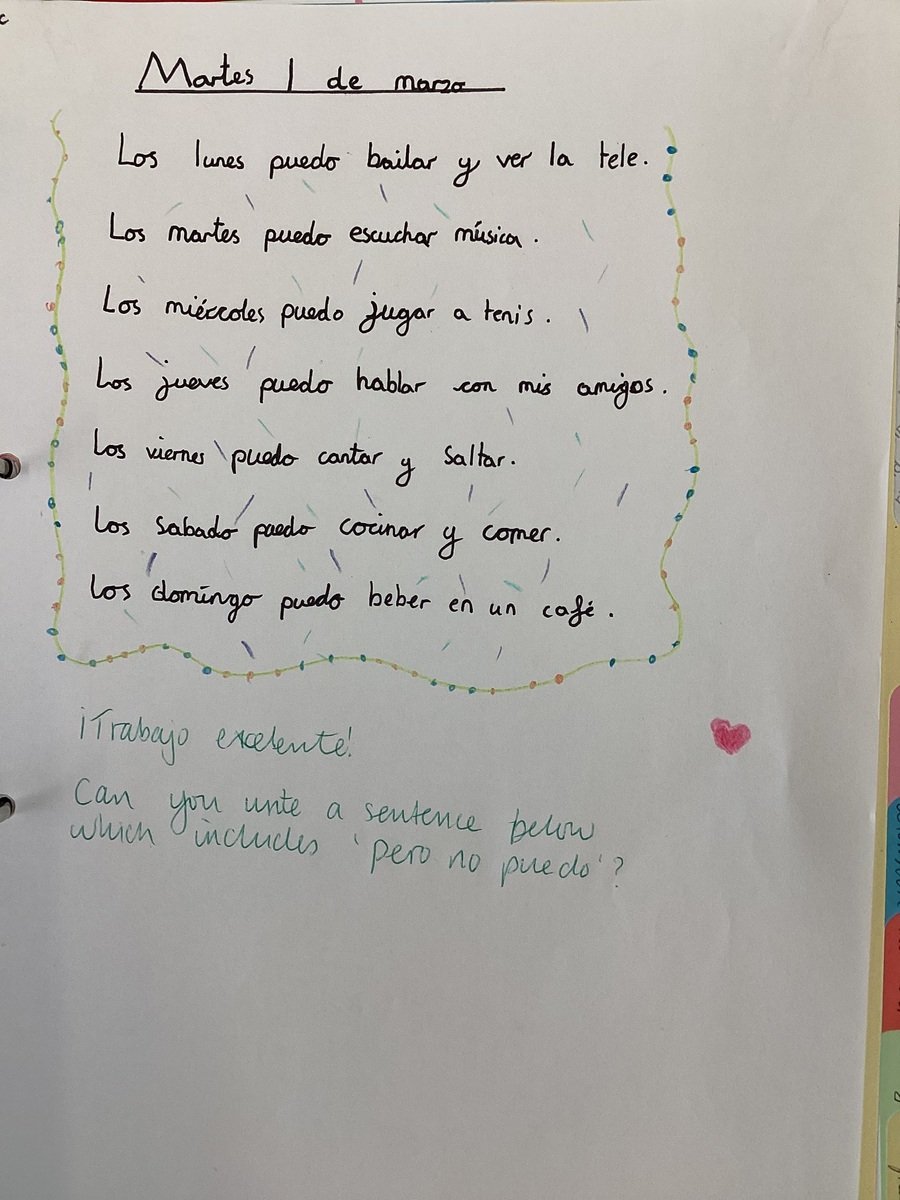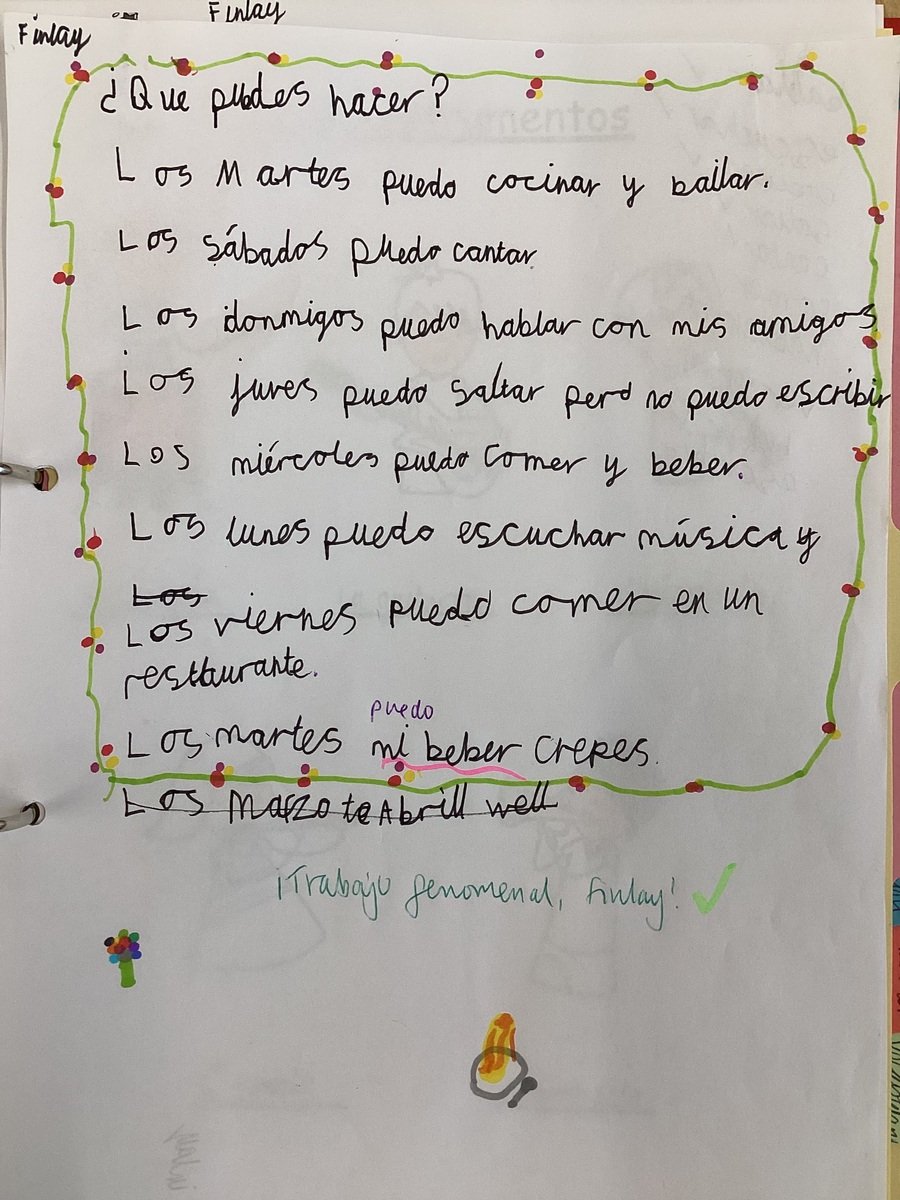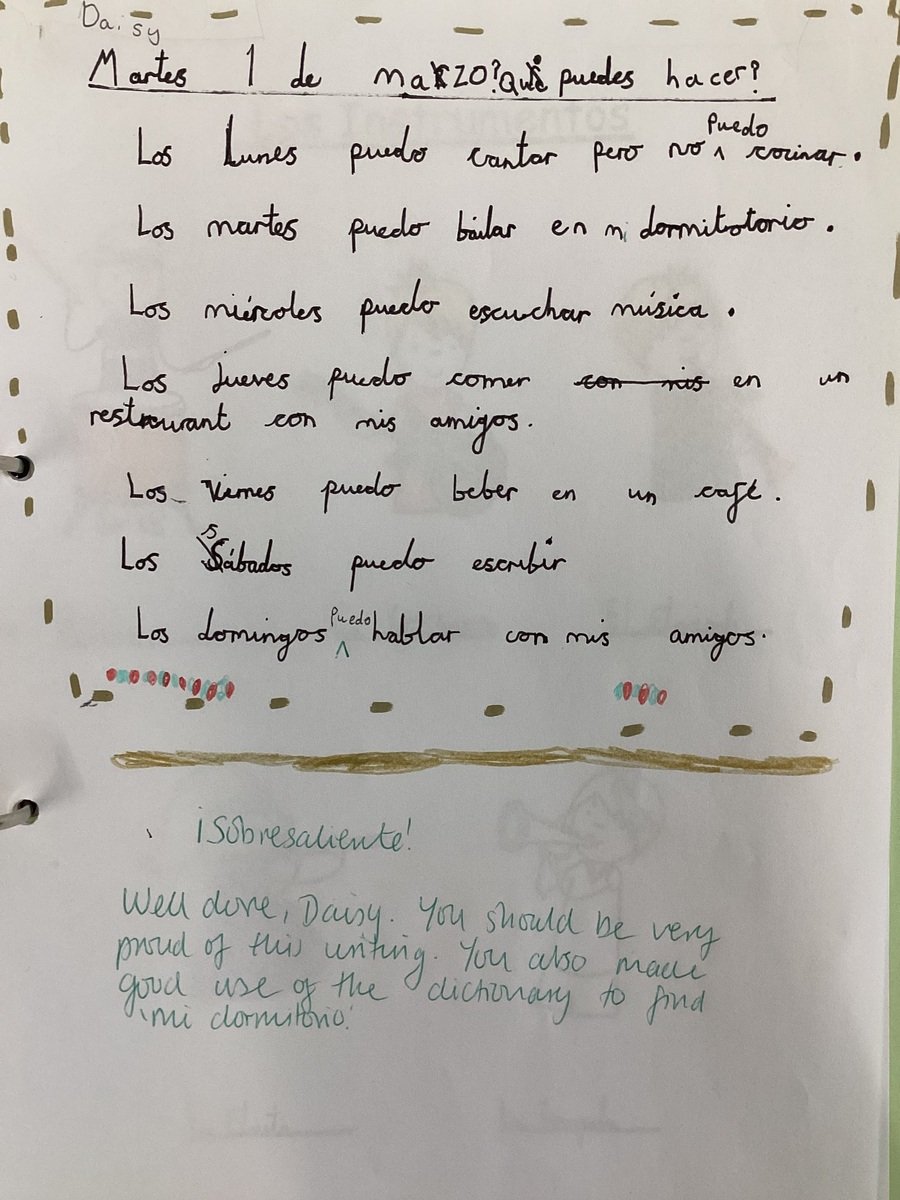 What Class 3 love about Spanish
"I think Spanish at my school is the best because we do our prayer in Spanish and we have Spanish practise everyday." Finlay
"We do lots of things that include Spanish like prayers and spellings." Daria
"I like the morning prayer because we get to speak to God in a different language." Chance and Florence
"I like the Spanish prayer and the Spanish board." Kai
"We do lots of Spanish practise by using the weather board and saying the prayer in Spanish. Our Spanish is getting better every day!" Violet
"Spanish is important because you might go to Spain and you would know what to say." Arya
Knowledge Organisers
Knowledge organisers are a summary of the key facts and essential knowledge that the children need about a unit of work or a curriculum subject. Please make sure you have these available to your children at home and regularly go through the information on them as this will help support your child's learning. We will also be doing a number of pop quizzes based on the knowledge oragniser.