Class Two Paper Plane Day!
We shared our work with our parents!
We have really enjoyed learning about China in Class Two!
Year 2 SATS Tests Information for Parents
Happy Christmas from Mrs Whatling and Class Two!
We hope you all had a wonderful Christmas and we'd like to wish you all a very happy new year. It's lovely to see the children back again and we look forward to sharing an exciting new term with them. Thank you very much from all the staff in Class 2 for all the thoughtful Christmas cards and gifts.
In our topic work we have moved into Winter.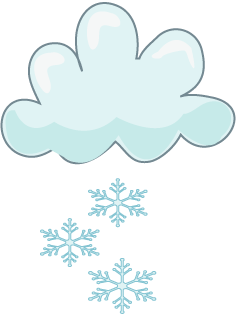 We continue to use our conker tree as a focal point for the changing seasons. Children will be gradually developing their understanding of seasonal changes. It would be great if you could support this at home, for example by learning the months of the year and talking about what they notice about winter (shorter days, colder weather and needing to wrap up etc).
Looking beyond our conker tree - and indeed the UK - we have just started an exciting unit looking at Captain Scott's expedition to Antarctica. As last term, we will be very much guided by the children's interest, but we will certainly be comparing Antarctica to the United Kingdom and looking at Polar Regions as habitats.
Our RE topic is 'Chosen People'. We'll be learning about Abraham, Moses and Daniel and reflecting on how we are all chosen by God and that we, like them, have to put our trust in Him. We have our Liturgy Service with Class 1 coming up on 19th January in Class 2. Look out for details on the website, you are welcome to join us for this at 1:30pm.
In Art and Design we will be creating winter scenes using mixed media and will design winter safety posters.
In DT we will be using a set of five STEM ( science, technology, engineering and maths) challenges that link to Arctic Expeditions these include:
Arctic Architect: Construct An Igloo, Bundle Up: Design A Blanket, Polar Bear Defense: Snowball Shooter, Lookout Mountain: Build A Tower and Lookout Mountain: Design A Parachute .
In Music we will draw inspiration from Vivaldi's Winter and have a go at some composition based on some winter art and images.
Computing is based around programming and the children will continue to use Scratch Junior for this on the Ipads.
Mathematics – time, place value, money, multiplication and division, fractions with length and height to round off the term.
English – this half-term we will be looking at the book Winter's Child by Angela McAllister
and using this as a basis for our own narrative writing, poetry and non-fiction writing such as recounts or instructions.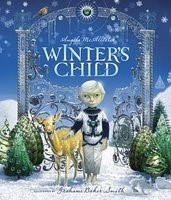 Please note there will no longer be Big Write taking place each week as we now take a new approach to writing using Talk For Writing methods that build up writing over a half-term instead. This will include many of the word/sentence building games we used in Big Write sessions.
PE days continue to be on a Wednesday and Thursday so please ensure your child comes in with a full, clearly named PE kit.
Please ensure your child comes to school with wellies, warm waterproof clothes and hats/gloves as appropriate as we are an all- weather school.
HOMEWORK – continue to read, read, read, at least 10 minutes a day with questioning and reflecting on the story so far.
Read, Write, Inc Spelling – those children in Year 2 on this daily program should be coming home with a log of spellings they have identified to learn.
Phonics- if you would like phonic flash cards to use with your child to practice for the screening test please see Mrs. Barlow.
Maths – challenge cards for year 1 and year 2 sent on a Friday
Topic - there may be some fact finding work linked to the topic Winter
DATES FOR DIARY
Year 2 SATS information session for parents at 4pm on Monday
6th February in Class 2, please attend to receive a free SATS revision books for your child.
9th March 9:15 – class assembly all parents and carers welcome
Welcome back to school Class 2 after a rather lovely summer break for us all. Mrs Barlow and Mrs Clarke are so excited to be teaching you this year and have lots of fun learning opportunities for you to explore. In class to support will be Mrs Talbot and Mrs Rogers.
Our topics this year will be themed around the seasons, therefore we start off with Autumn and will look at stories and poems that link to the topic. We will adopt the conker tree outside our classroom and observe the changes it goes through as the year progresses. Habitats of animals and exploring types of animals will be a focus for science. Art and Design will look at using a variety of materials to create pieces, including natural materials to create models with. Music will reflect the songs of Harvest and please do come celebrate Harvest Mass with us on Friday 7th October.
The school has recently gained 15 Ipads so the children will on a weekly basis be working on programming with the use of Scratch.
Maths will generally stand alone and follow the National Curriculum outlines for Year 1 and 2 so Number including counting, place value, calculations, fractions, measurement, properties of shape, position and direction. We very much use levels of challenge for the children they choose from apprentice, qualified and master activities and this helps them to be more reflective about their learning and begin to set themselves targets.
To ease the transition into Year 1, we have some continuous provision set up, this takes the form of a tuff tray to explore which we would like to use as a nature area, an outside working table for things like story stones and recordable books, an art easel, construction and literacy and numeracy opportunities.
If you are out and about and see anything Autumn related that we could us in our tuff tray please do send it in!
PE days are Wednesday and Thursday so please ensure your child comes in with a full PE kit and named.
We are building in lots of outdoor learning so please ensure your child comes to school with wellies and a raincoat.
HOMEWORK - read, read, read, at least 10 minutes a day with questioning and reflecting on the story so far. The children in Read, Write, Inc spelling groups will be given learning logs to brings home. This commences Monday 19th September.
Maths - challenge card sent home on Fridays to be handed in Monday beginning Friday 23rd September.
Sometimes there may be topic related tasks to do we will make sure you have enough warning for these.
Any questions please come along and speak to one of us.
Class 2
Summer 2 - Welcome back to school for the last term of this year! We hope you are all ready to engage your learning power.
This term we welcome Mrs Clarke into class who will be teaching you on Monday and Tuesday. Mrs Barlow will be teaching you on Wednesday, Thursday and Friday.
PE days are now Tuesday and Wednesday
Homework - 10 a-day maths, Big Write - Talk Homework, Reading
Our new topic is called Trading Places - Britain or Brazil?
Please take a look at the topic content below for some of the things we will be covering.
Pupils will learn about the vibrant South American country of Brazil which is playing host to the Olympic Games this summer.
Pupils will experience colour, drama and excitement of many different aspects of Brazilian life including language, customs, carnival, football and Formula 1.
In english they will read and write about some great sporting moments which have helped shape and define Brazil, from Pele's sensational dribbling skills to Ayrton Senna's brilliant driving.
In geography pupils will learn where Brazil is located and how big it is. They will discover great contrasts: old and new; rich and poor.
In music Samba rhythms provide the soundtrack to Rio's carnival.
In design and technology pupils design flags to support their country during the Olympic games.
In maths we will use measuring tapes to measure each other's jumps and record them in a table. Use stopwatches to time one another completing 'Olympic Style' races. Flag Fractions. Use the medal table to practise addition of three numbers.
In history we will learn about the Olympic games, pose historical questions, discuss iconic athletes and create fact files for them. Look at the similarities and differences between the first Olympics and Rio 2016. Embrace the Olympic Values.
In Art and Design - be inspired by the work of Romero Britto, observational drawings of well-known athletes using shading, make Christ the Redeemer sculptures.
Summer 1 -
Welcome back after a peaceful and blessed Easter break. I look forward to teaching the children again this half-term.
We will of course be preparing for Year 1 phonics test in June with not only daily phonics sessions but weekly spelling tests based on the sounds/tricky words we have learned.
Year 2 of course will be preparing for SATs assessments, these really are to inform teacher assessments so please do not worry about them too much. If you wish to come and speak to me about them please feel free to drop in. They will take place in May.
Our new topic is 'Sowing and Growing' and below is an outline of some of the things we are covering.
English
Writing letters and addressing envelopes correctly to a garden centre
Writing own versions of traditional tales (Jack and the Beanstalk)

Science
Planting bean seeds and recording their development.
Growing cress in different conditions and deciding which conditions are necessary for growth.
Finding out how many everyday things (not just food) are made from plants.
What plants give have, need and give us.

Music
Composing using pitched instruments using a refrain from Beethoven as a starting
point
Singing songs (to an audience)

Art and Design
Learn about Beatrix Potter drawings/paintings
Looking at and collecting from nature to make miniature gardens
Creating pictures from natural objects

Applied Computing
Use technology to monitor the growth of seeds
Create a presentation using PowerPoint, MovieMaker, or Photo Story
Maths
Money (adding and subtracting)
Using different units of measure (cm, g)
Recording data in a bar chart
Design and Technology
Creating a healthy pâté using a variety of ingredients including cress grown in Science lessons


P.E - Mondays and Wednesdays, please ensure a full P.E kit is in school and named.
Homework - Talk Homework for Big Write, My Maths, 10 a day maths sheet, reading.
Any help with hearing readers is much appreciated, please let me know if you'd like to help.
Happy New Year!
Welcome back after what we hope was a peaceful and joyous Christmas break.
Our new topic for this half-term is called Blown Away. It will be a topic based around the weather. Please see below for the areas of learning:-
English - Rossetti poetry linked to weather
Fiction ' The Sun and the Wind' a traditional Akan story
Reading - non-fiction texts about weather.
Science - collecting data on weather.
Geography - Comparing hot and cold areas of the world.
Exploring two contrasting localities Pekanbaru (Indonesia) and Baffin ( Canada).
Computing - recording and entering data in a data handling package.
Art and Design - Cloud painting - study the work of Constable
Music - exploring music of weather, songs about weather. Creating music using only instruments that use wind.
Maths - on Miss O'Kelly's teaching days ( Monday, Tuesday and Wednesday morning) counting, number, addition/subtraction, multiplication and division.
- on Mrs Barlow's teaching days ( Wednesday afternoon, Thursday and Friday) Shape, Space and Measures.
P.E - Monday and Wednesday - please ensure full P.E kit is in on these days and named.
Role- Play - Travel Agency. Photos of your holidays would be welcome!
Homework - Big Write - will be sent home on a Friday for the following Thursday session.
- 10 a day maths
- reading
Please check the website regularly for class and school events.
Challenges -
Can you collect information about the weather each day for a week? Make a chart to show what you have noticed.
Watch the weather forecast on the television, what words do they use to tell you about the weather? Make a word bank.
Find some pictures/paintings of weather on the internet. Make a collage of images. Are there any famous painters who painted the weather?
Can you use a digital camera to take photos of the weather over two weeks?
Welcome back Class 2 after a lovely half-term break. There will be lots to learn this next half-term, including preparing for our Nativity which is called:-
'A Miracle in Town.'
(Please see the website calendar for dates and times for this)
Miss O'Kelly will be teaching you all day Monday, Tuesday and Wednesday morning. Wednesday afternoon you will have a P.E session with Mr.S and Mrs Hardwick will do some guided reading time with you.
Mrs Barlow will be teaching you Thursday and Friday.
Below is an outline of our new topic. We are going to be looking at historical buildings in our locality of Bungay and exploring the history of our school.
Homework - You will receive Talk Homework to prepare you for the Big Write session on a Wednesday, mental maths or maths problem solving, reading everyday please and Year 2 will have a comprehension task over the weekend.
You are most welcome to come in and look in books or talk to us anytime, all we ask is that you can do this after school rather than before, as time is quite precious in settling the children in the mornings. As we said please keep a check on the school calendar for our class masses and assemblies.
Please visit http://www.theschoolrun.com/KS1-SATs-in-2016 for more information on end of Key Stage 1 SATS tests for 2016.