Social Moral Spiritual Cultural
As a school we decided each half- term to work on the Olympic and Paralympic values. These are shared with the whole school at assembly each Monday and supported throughout the week in class with a variety of activities. Children spotted following the value of the half- term, have their achievement displayed on 'Our Values' board.
Take a look at the values below to see how we embrace them.
Autumn 1 - Friendship Spring 1 - Equality Summer 1 - Inspiration
Autumn 2 - Respect Spring 2 - Courage and Determination Summer 2 - Excellence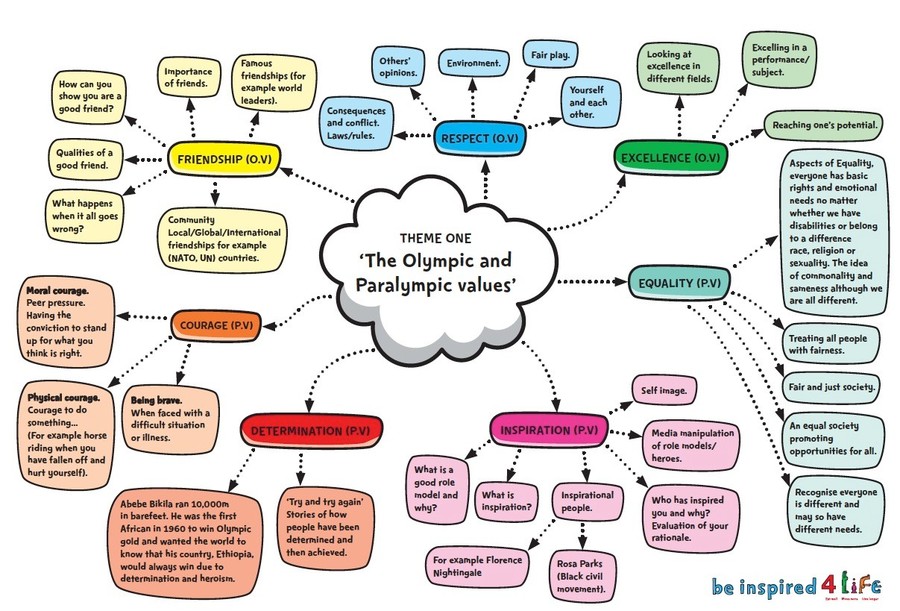 We had a visit from Peter Aldous MP for Waveney and Mr Mark Bee from Suffolk Town Council as an introduction to Democracy Week. They explained lots about their role and answered some questions from the children. It was a really informative session and the children really enjoyed it.
We had our very first 'Share' afternoon based around a multi-cultural theme. Parents and other family members were invited in for the afternoon to work with their children and 'travel' around the different countries in the classrooms. Lots of fun and learning was had by all. We had some lovely feedback from the parents such as 'Really good idea. Educational in a fun way. Great for parents to have the opportunity to spend time with their child at school'.
On Monday 23rd November Mrs Rughani (Class 3 Teacher at St Benet's) visited our school to lead an assembly on Hinduism. This made the learning meaningful and relevant to the children. She explained what her beliefs mean to her and introduced how Hindus pray and worship. This was an excellent introduction which led on to activities enjoyed by the children with their classes.