Clubs
Gardening Club
This week saw us planting winter pansies to brighten up the tyres. We also planted herbs in one of the tyres, we took some time to smell each one before planting.
As we finished planting early we made some signs to put around the garden to encourage people to stay off the tyres and made gardening club bunting.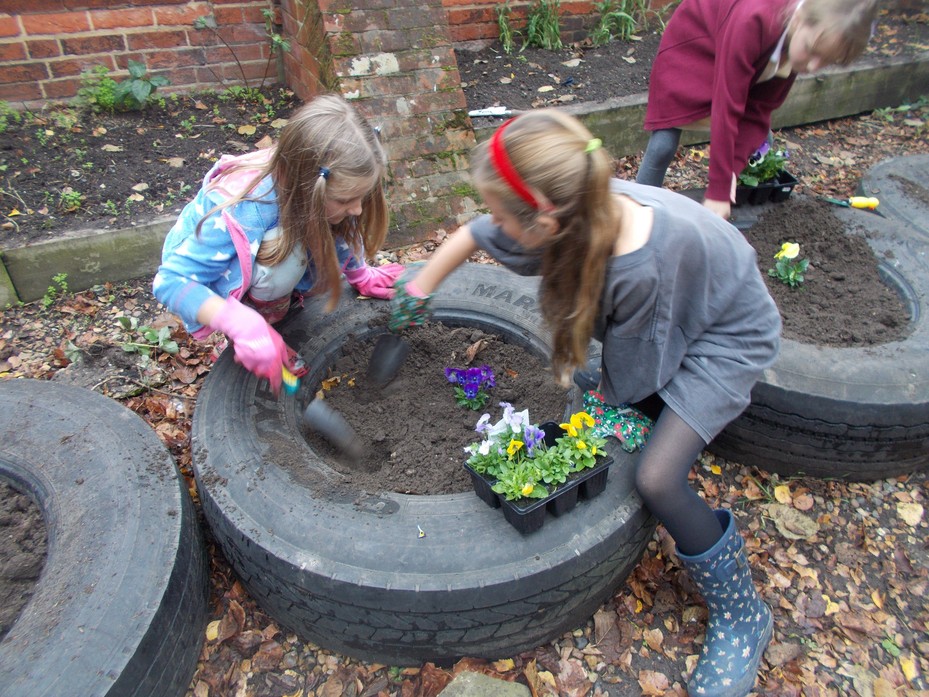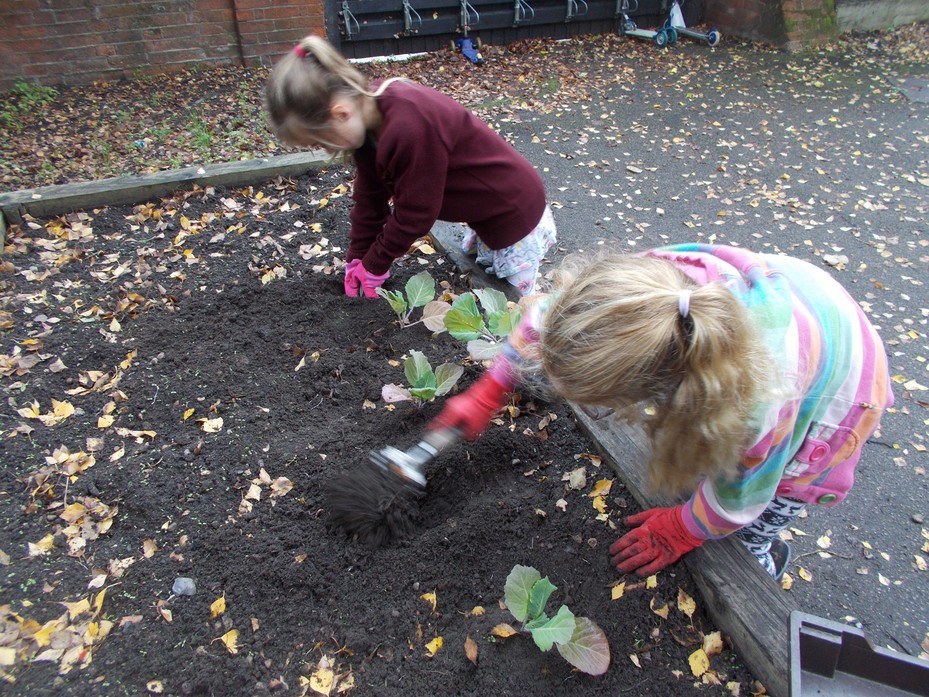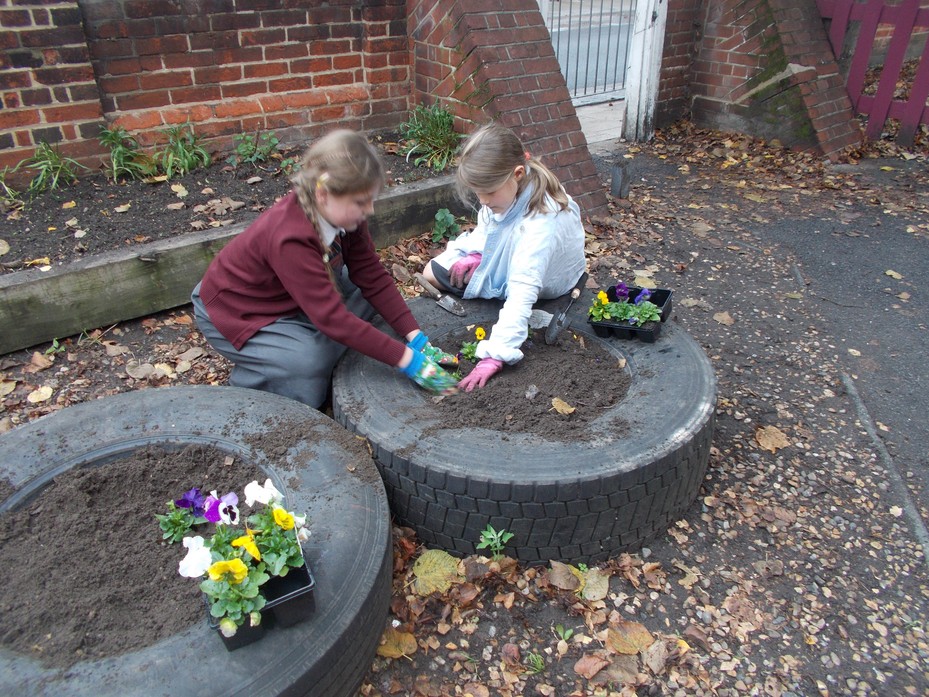 ---
Mr Bucknall very kindly brought some Wallflowers for us to plant and Mrs Barlow had brought some Spring flowering bulbs. We decided to alternate between Daffodil and Crocus bulbs in the raised beds.
We discovered some strawberry plants, looking a little frail but moved them to one of the tyres where hopefully they will grow.
We planted some lettuce seeds, peas and cabbage seedlings.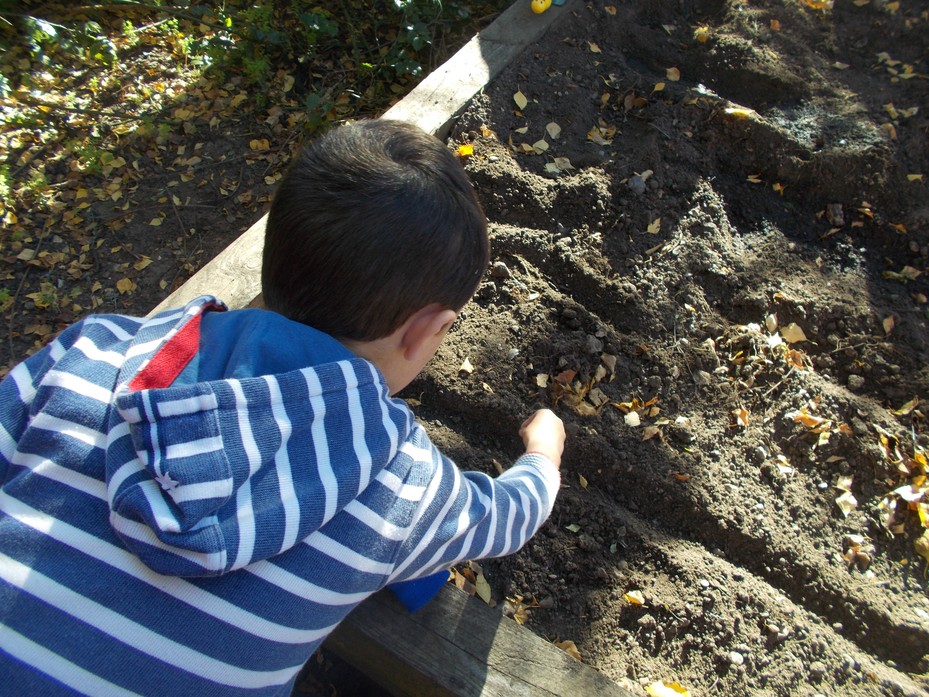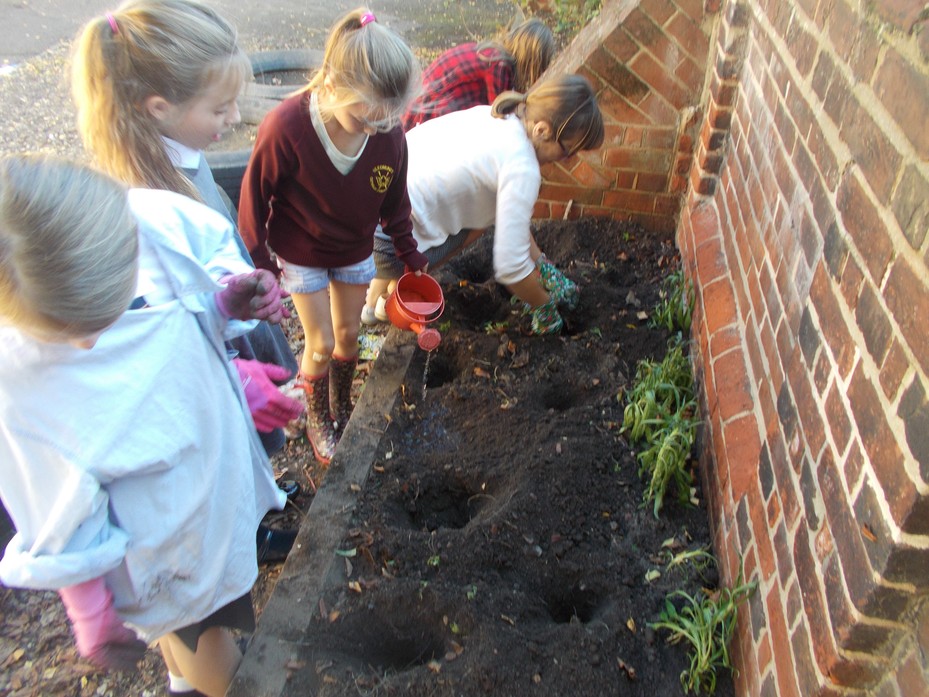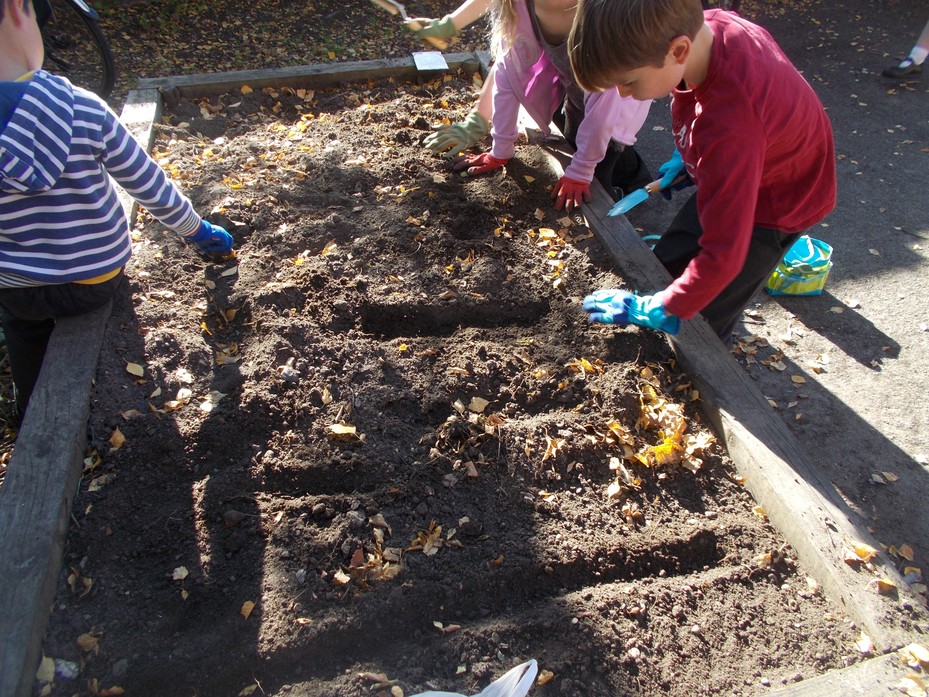 ---
We began our gardening club with weeding and tidying some of the planting areas at the front of the school. Whilst busy with this, the children began to plan what they would like to plant and where.
Mrs Barlow gave everyone a planting calendar and plant information sheet to help them decide what to do.
Each child took home a journal to decorate and use to document their gardening club journey.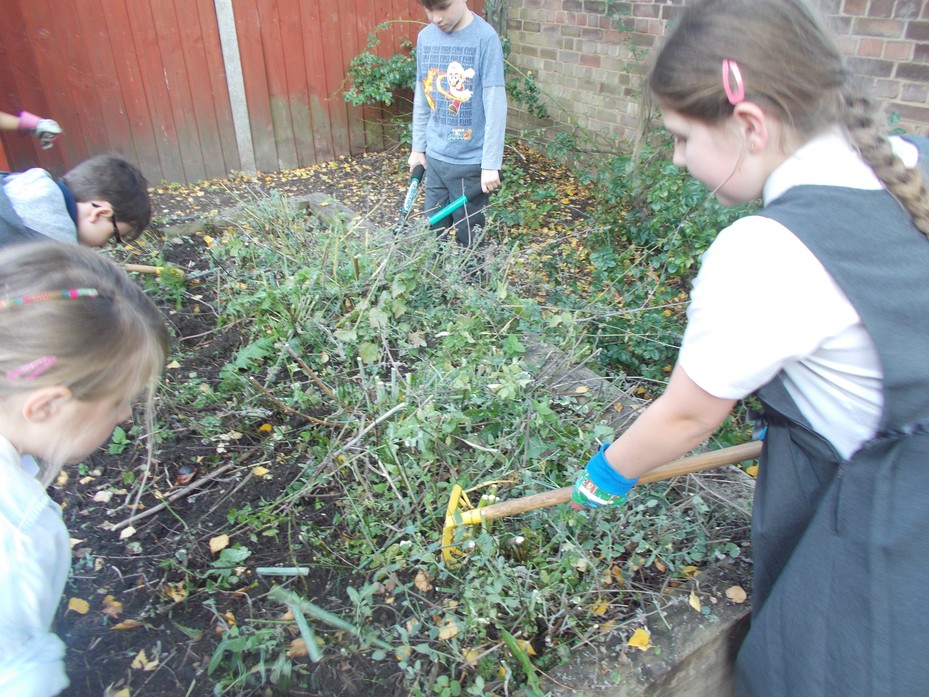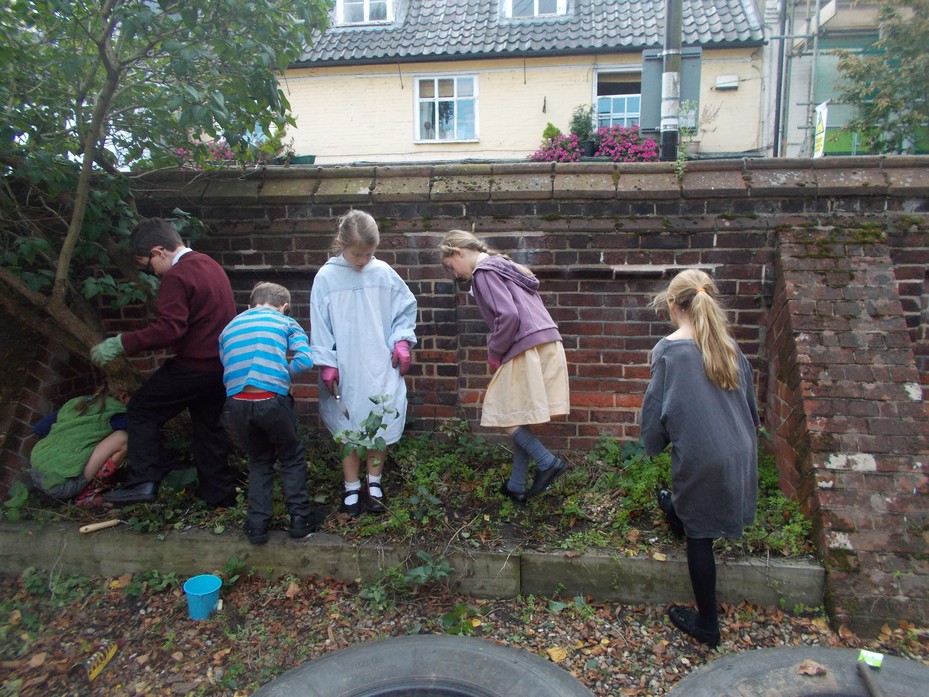 ---
Please choose some images.